Housing Support Grant
If you live in Blaenau Gwent and are aged over 16 years old and are struggling to keep your home, at risk of losing your job, need to move or need help managing your finances – the Supporting People Team could offer you support. There is no cost for our service.
Anything that could result in you losing your home we can help you with: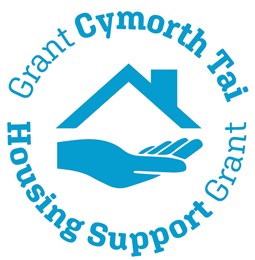 Do you have to pay extra to stay in your home? Are you now in arrears due to this?

Do you need help contacting people, your landlord or other agencies?

Do you have difficulties getting your landlord to carry out repairs?

Do you need help to find employment, education or voluntary placements?

Are you unsure of the income you're entitled to? Do you owe anybody money?

Do you find it difficult to fill in forms or read letters?

Do you know your rights as a tenant?
If you think that you or someone you know could benefit from support in these and other areas, please contact the Supporting People Team (click here).
What is the Housing Support Grant Programme?
The Supporting People Programme was introduced in 2003 to plan, commission and monitor housing related support services for vulnerable people. Housing related support can be defined as 'support services provided to any person for the purpose of developing that person's capacity to live independently in accommodation or sustaining their capacity to maintain their home'.
Examples of housing related support includes:
Help in setting up and maintaining a home.

Help to access other services, support and social networks.

Help to access education, training and employment.

Assistance to claim benefits/maximise income.

Help with budgeting/managing money.

Help with housing problems.

Help with personal/community safety and security, e.g. community alarms, anti-social/offending behaviour.

Help to increase independence.

Help with practical living and parenting skills.

Help cannot however be provided with personal care. If you require these services you should contact the Social Services Department.
Contact Information
Housing Support Grant Team
Social Services Directorate
Blaenau Gwent County Borough Council
Anvil Court
Church Street
Abertillery
NP13 1DB
Telephone 01495 354681, 354683
Email : supporting.people@blaenau-gwent.gov.uk
Website: Housing Support
Referral Form:
Shelter support for young people
https://sheltercymru.org.uk/get-advice/advice-for-young-people/
Financial Support and Advice
https://www.blaenau-gwent.gov.uk/en/resident/financial-advice-and-support/
Gwent Regional Housing Support Collaborative Group (RHSCG)
https://www.blaenau-gwent.gov.uk/en/resident/health-wellbeing-social-care